Since last October, we've been setting up our stall at local markets across Bedfordshire. It's been so lovely to be face to face with people after such a long lockdown throughout 2020 and into 2021.
For many people going to local markets is part of their routine, a great way to connect with your community - such human interaction has been sorely missed by everyone this year! That's why we were so keen to get out there and meet new people, introduce them to Nutcellars macadamia and really engage with our wider local community.
We've met some great local businesses along the way, like Ice Willen ice cream company, Bevistan Dairy and Linny Lane Chocolatière - who we've collaborated with on a macadamia butter chocolate bar which we now sell on our stall!
We've loved having conversations about the source of our macadamias, which of course is smallholder farmers in Malawi. It's been great to talk about Neno Macadamia Trust, our charitable organisation that supports those smallholders. Our work as NMT includes the Carbon Damage Mitigation Certificate system, through which you can calculate and 'mitigate' your carbon footprint from travelling.
We also have Tadinka Nougat for sale, who exclusively uses Nutcellars Malawi macadamia in her nougat. She's also been out and about at markets in London - so if you're London based do check her out!
Markets we've been at include Woburn Sands, Newport Pagnell, Stony Stratford (both Timor Court and the monthly Friday market), Towcester, and Bedford St Paul's, including the particularly successful Sustainable Life Market in October.
Before Christmas we were a regular twice a week at Milton Ernest Garden Centre, and in 2021 we've been at Sinfield Fruiterers in Willington every Saturday, where we've had a great reception!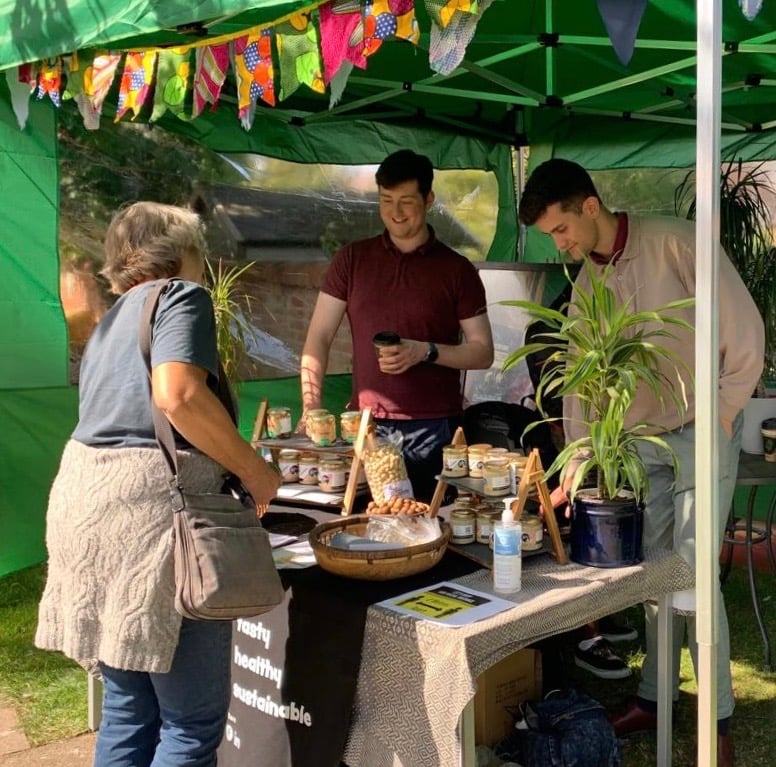 We continue to do weekly local deliveries in Bedford and beyond so feel free to select 'local delivery' at checkout.
Come and see us at upcoming local markets in May including:
Friday 30th April
Sunday 2nd May
Saturday 8th May
Sunday 9th May
Friday 14th May
Sunday 16th May
Friday 28th May
We look forward to seeing you there!