THANKS SO MUCH to everyone who has donated to my fundraiser. I've been excited about this run for a long time and now that we're so close I want to take this opportunity to tell my friends & supporters about how their donations will be used to support smallholder farmers in Malawi.
If you still fancy donating, please visit my fundraising page, your support will be tremendously appreciated.
I'm Running For The Trees!
My name is Nick and I'm part of the Nutcellars team. In the last year and a half, picking up running as a habit has been transformational for me in terms of weight loss and mental well-being. I got so into it that at the beginning of this year I pledged to run the Big Half Marathon on the 4th September.
Funnily enough, this is the same day as International Macadamia Nut Day. The timing couldn't be better.
I'm running in support of the Neno Macadamia Trust, Nutcellars' partner charity, who we've mentioned on the site before. The Neno Macadamia Trust has supported the Malawi Macadamia smallholder farmers for decades before our company started. NMT encourages farmers to plant macadamia trees because of the immense value of the nut as a food source and as a crop. The charity's focus is the support of macadamia tree nurseries, tree planting, & strengthening co-operatives.
NMT has also set up a Carbon Damage Mitigation Certificate System whereby you can calculate your carbon footprint (e.g.: domestic, travel, business, etc.) and make payments to mitigate that damage. Farmers are paid to maintain their trees over 25 years, it's an incentive system that encourages more planting. This improves food security & absorbs your CO2 emissions.
The Trust's priority is to support smallholder farmers adapting to climate change through macadamia agroforestry, enabling income generation, improving nutrition and to increase their resilience to unpredictable climate shocks. Macadamia agroforestry recovers the land from deforestation, regenerating the sustainability of the ecosystem and increasing food security.
There is a lot more to say about the incredible work the charity does, you can find out more here.
The Big Half 2022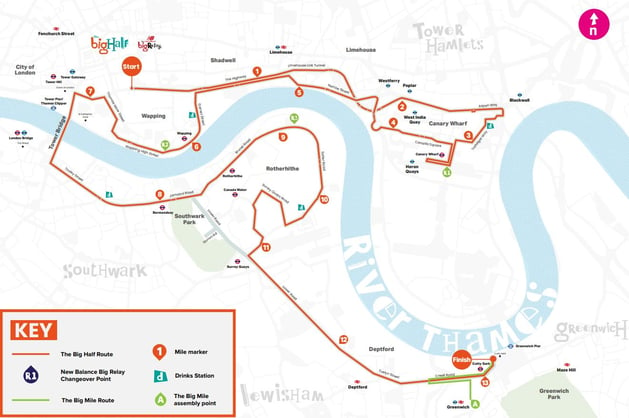 I've had my mind set on this for a while. As I said, I decided on this run at the start of the year. Though my training has been up & down at points, running has become a go-to activity for me to clear my head from the tremendous changes we've gone through as a business this year, and I'm very grateful for it in my life. The run will take us from Wapping, around Canary Wharf, across Tower Bridge, and then along the Thames towards Cutty Sark. All else aside, it'll be a great chance to get an above-ground view of the city. And of course, I will be fueled by Malawi Macadamia 😋
Thank you again to everyone for your support! See you at the finish line.